Senior Member
Join Date: Nov 2014
Posts: 874
Quote:
Originally Posted by
Chitown Drifter
View Post
I will likely buy a new 4 door hatchback with manual transmission in a few months, and I will definitely take a closer look at the Cruze: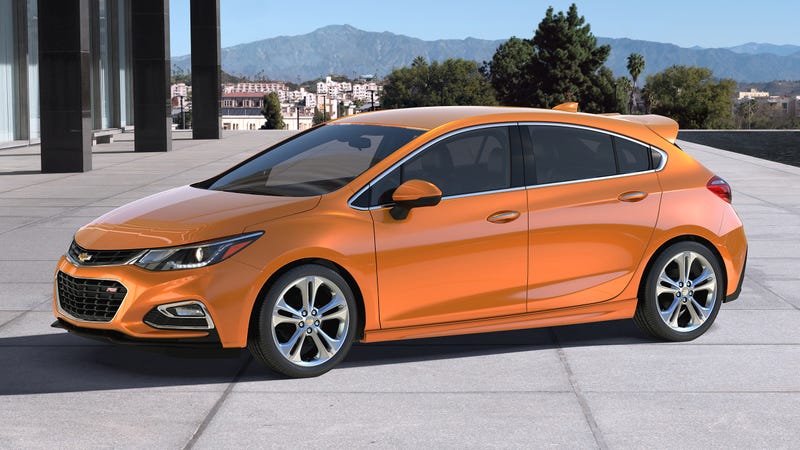 good choice, I have to say I'm actually looking forward to it as well. Chevy has had some time to learn from Ford that sort of paved the way for this market in the compact vehicle world, then on the higher end they have the Chevy SS performance sedan which can in a way be used to learn what people want when it comes to performance, perfect for creating the right sporty hatch.
The new cruze looks nice, and the overall driving impressions are good, but at the end of the day they still ended up comparing it to the new civic in terms of performance and the civic still won. The cruze is a little cheaper, a little softer, quite a bit slower (compared to the 1.5T in the civic) and 1 or 2mpg less efficient. But for someone looking for a more comfort oriented car that wants something not as ugly as a corolla, but not as expensive as a midsize the cruze is a solid choice. And the hatch variant is very very good looking for sure. The civic hatch (in terms of the everyday car buyer, not driving enthusiasts) will have some competition with the cruze hatch on the market around the same time.
---
5 Civics in 10 years. I might be an addict.
Posting Rules

You may post new threads

You may post replies

You may not post attachments

You may not edit your posts

---

HTML code is Off

---