Discussion Starter
·
#1
·
Looks like the Sedan may need 19's to have a nice stance to it. (not to be confused with "OMG SO COOL!! STANCED FITMENT!")
I put my FRS wheels on the Civic just to see how it would look and they still look too small. Wheel size for the Civic is tough IMO because the shape of the front end goes pretty low that it may match 18 inch wheels, but the rear end is bigger and may make 18 inch wheels look like 16 or 17's. I wish I had some 19 inch wheels laying around to try on but maybe some one can try it and let us all know how it goes?
The wheels are 18x8 +48 Drag DR31 wheels with a 5x100 and 5x114.3 lug pattern. Tire size is 225-45-18.
Many Drag wheels will require either Spline or thinner lug nuts because of the smaller lug nut hole that is there. Regular extended lug nuts may not fit. I found out the hard way on my 8th gen civic. I took the lug nuts off of my 8th gen civic before I sold it so I was able to put the wheels down on the ground for a better view.
Of course to make the car look better, the wheel gap will have to be gone and I hope someone will sponsor me with some Coilovers
so I can make that happen.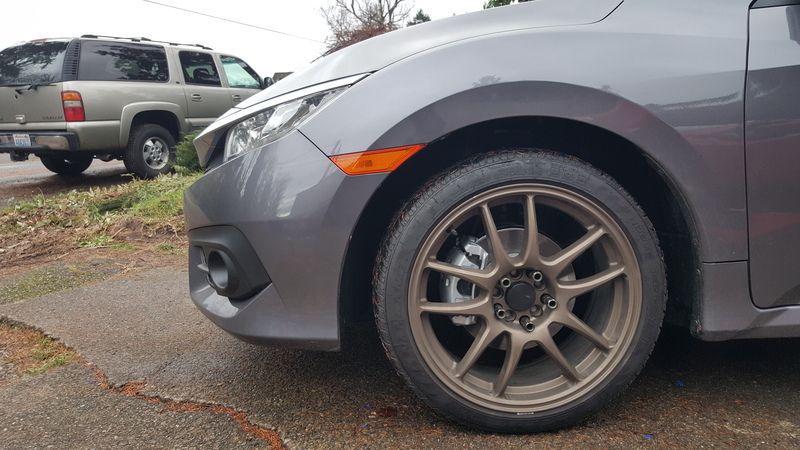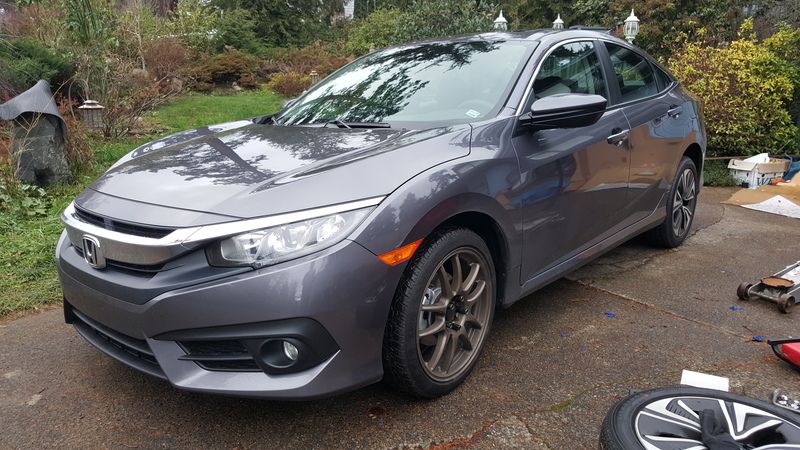 Donor car