2016 Honda Civic Touring Coupe, Energy Green =) *Pics and Problem*
Hi Everyone,
I'm actually a little late posting my new car, I got the car on May 18th, I ordered the car on March 16th, waited almost 2 months before it came in, but I really love it, I have said before though when I had a 2006 Honda Civic coupe, I said I wouldn't buy a 2 door again because I tend to drive people alot and 2 door is not practical, but this green color really got me, 10 years later today, I got another civic coupe

This is May 18th, my car is sitting at the Honda Dealership lot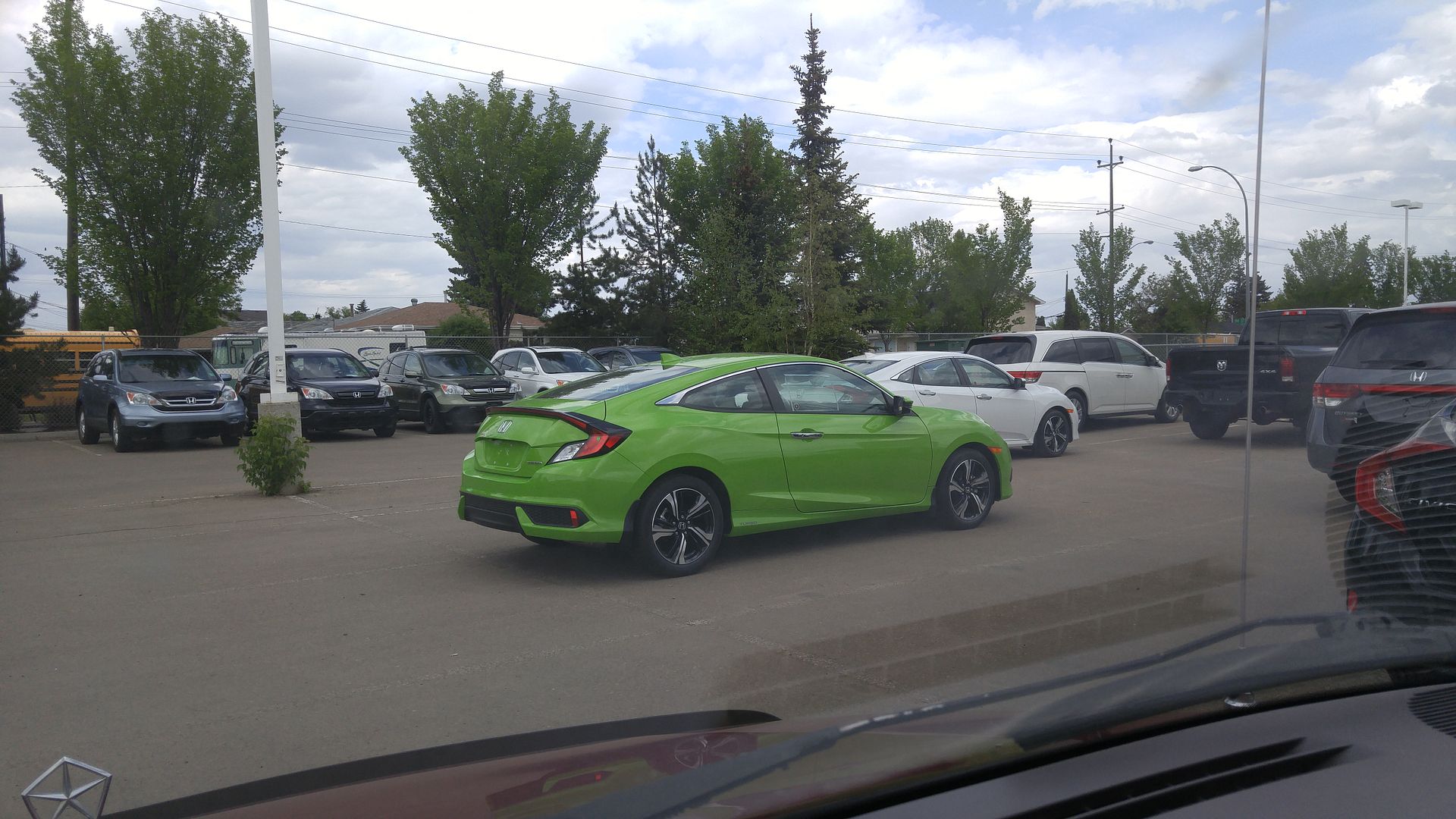 At the 3M/Tinting shop in Edmonton, Alberta. Getting Full front 3M put on and all windows tinted =)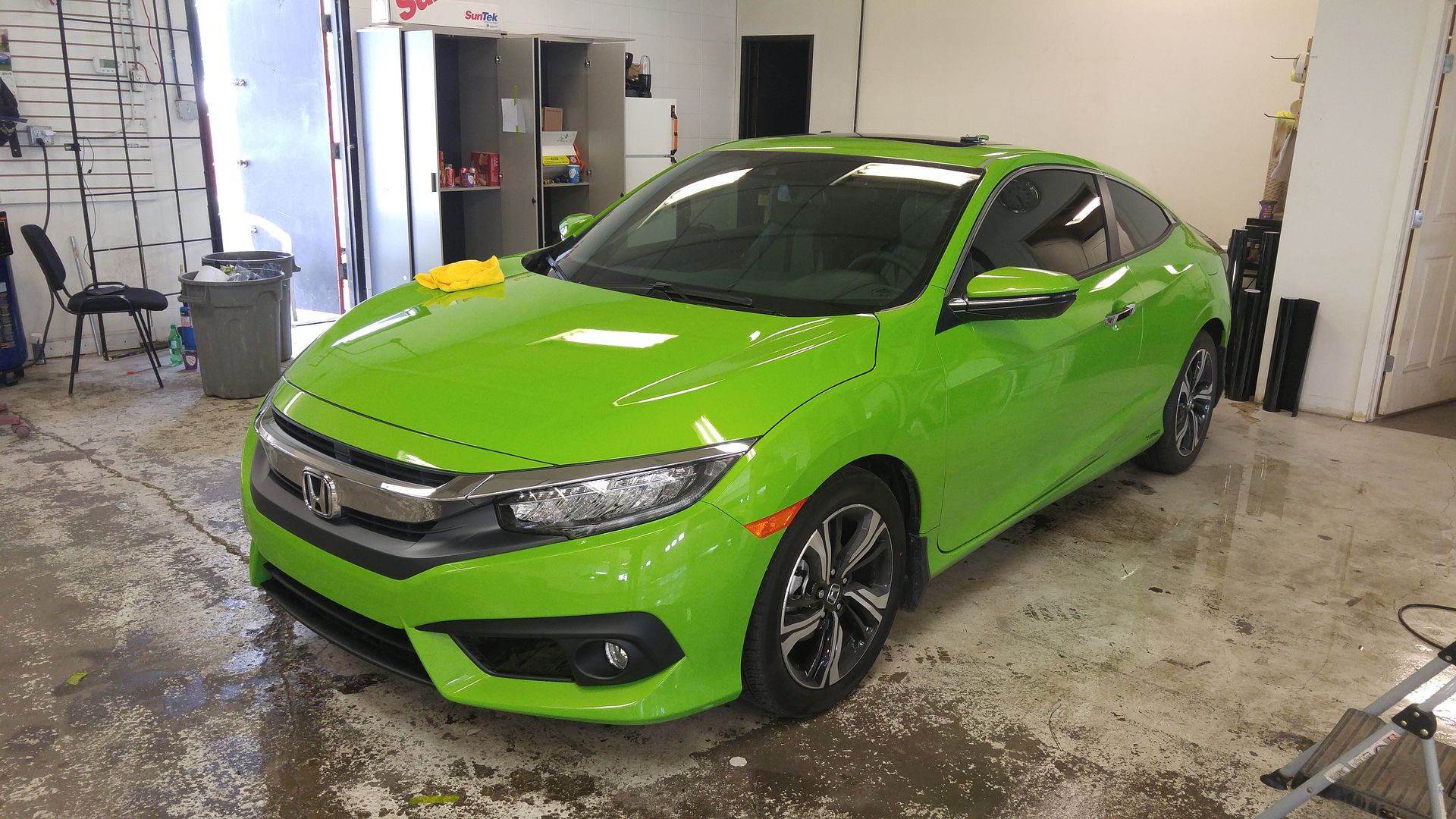 This one on my drive way =)

Interior shot from passenger side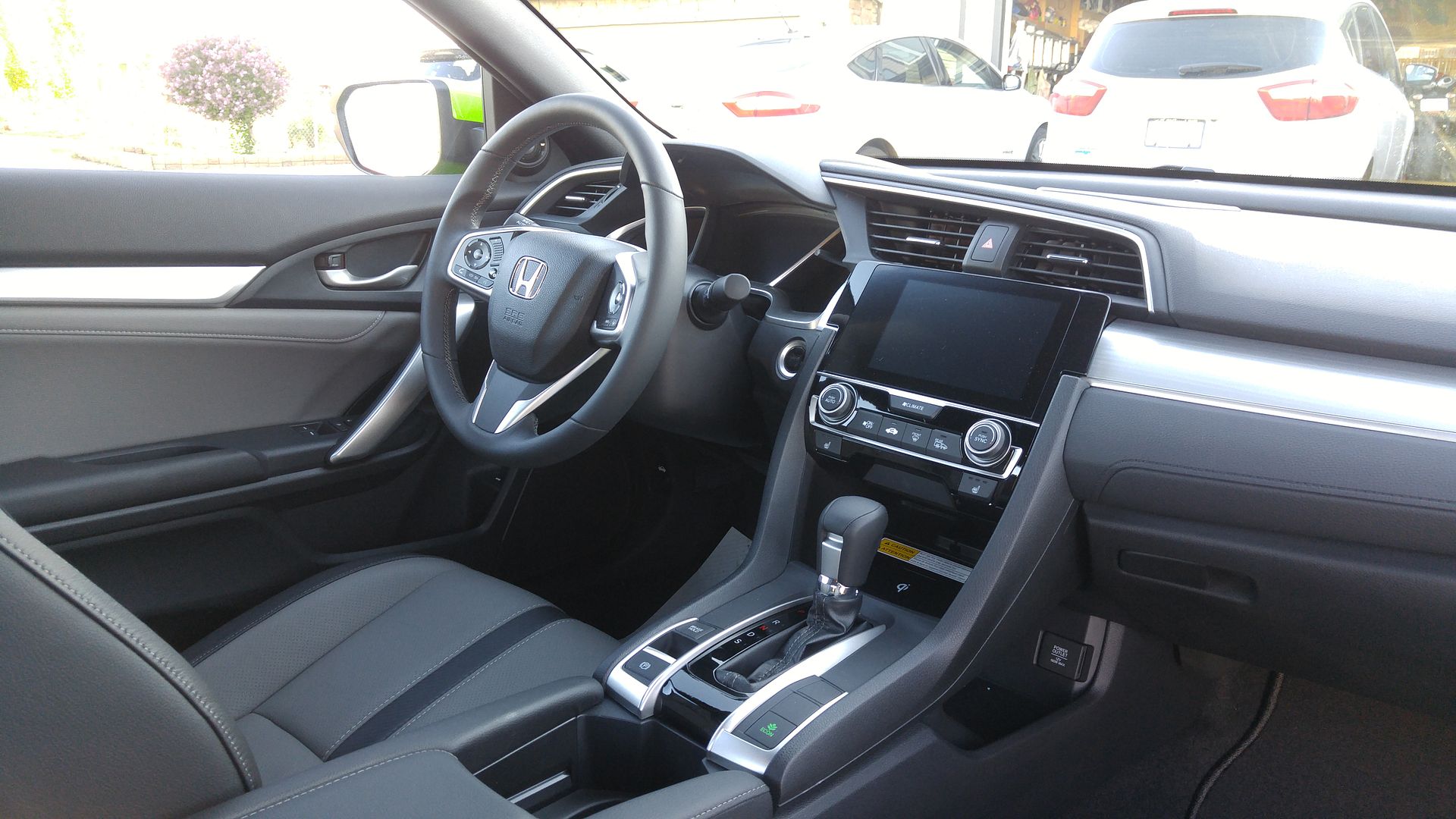 Back seat, surprisingly there's way more legroom then my old 2006 civic coupe.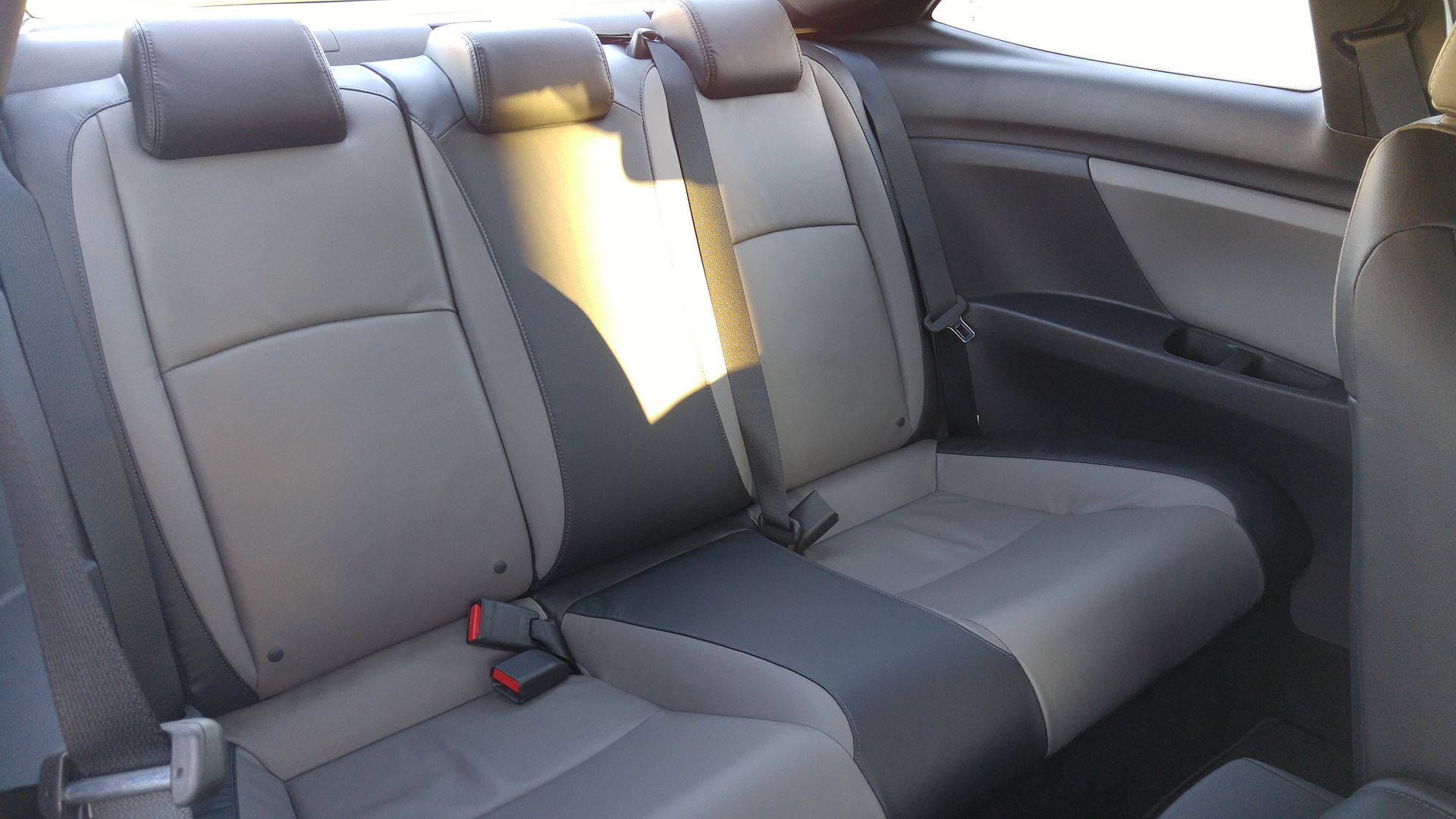 Annnnd then, 23 days into ownership of my car, it's getting towed away because it wouldn't start LOL. The Eletronic parking brakes locked up the rear and we couldn't get it out of park so all the wheels are locked up lol, so that's why they have to lift the whole car up to tow. They initially had the first tow truck out but couldn't tow my car, this was the second tow truck.
And this is what happened when I went to start my car
Click on the image for video.
My Dash Cam captured all the action at the Honda Service Bay, I edited to the part where they got my car started =) Click image for video
They found out the problem was, He said there was a problem with one of the sensors, there might of been an issue with the programming initially which is why that sensor malfunctioned. The tech reprogrammed it and it seems to be working fine now. =)