Brought home the car last night and wasted no time installing the HID's and the Yellow Fog Light bulbs. The HID's are pretty straight forward so this is how I installed the fog light bulbs. Please do this at your own risk. I'd give his a 2 out of 10 on difficulty only because you do need some skill level to reach your hand up into the bumper and un-clip/clip the harness and turn the bulb in and out without looking at it. Use new/clean gloves or carefully try to not touch the bulb with your bare hands
I used Nokya 2500k 35w H8 bulbs.
First I took off the screw on the bumper.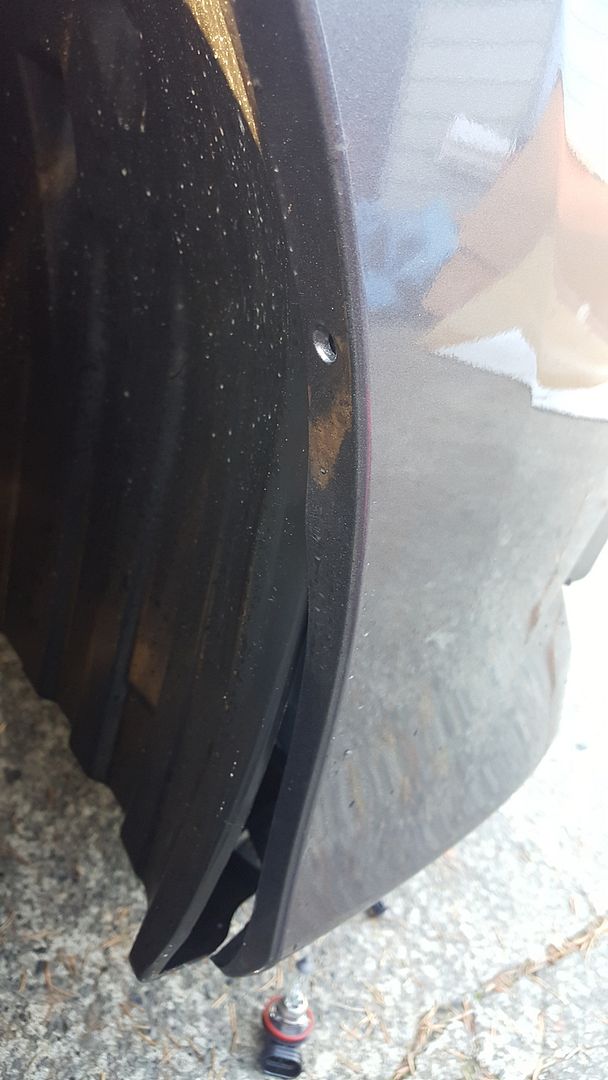 There are two push clips and a 10mm bolt holding part of the fender liner to the bumper. Remove them.
The ones to remove are circled in black. The yellow dot shows the finger holes you can use to press down on the liner when reinstalling the liner.
Driver side-The fender liner can be pushed up to reach the fog light bulb. Take the harness off the bulb and carefully turn the bulb and remove it.
Passenger side- I found out that the windshield washer fluid prevented the fender liner to be pushed up so i had to pull the liner down instead which made it easier (I'm sure it can be done on the driver side too)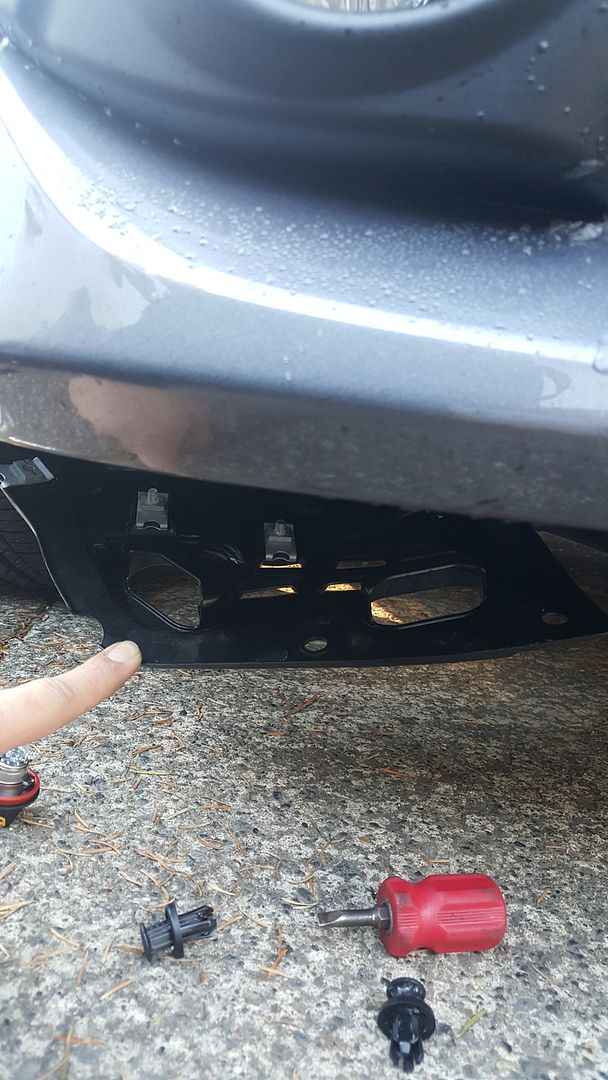 Reinstall in reverse order. EASY!
Before (all OEM)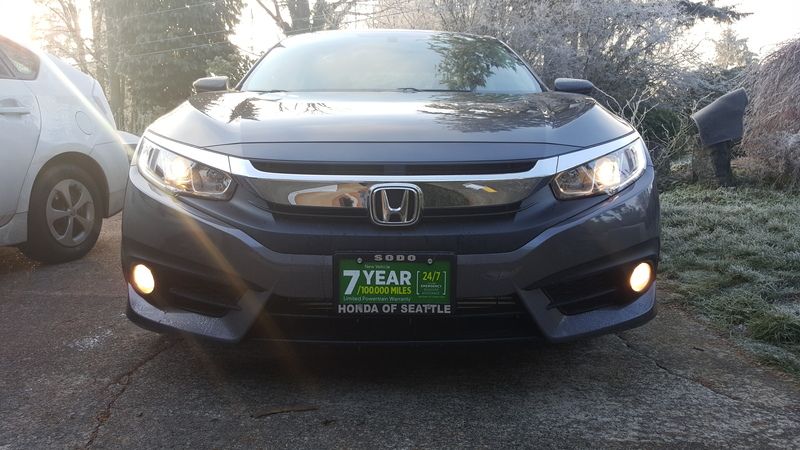 After. 6000k HID kit 55w. and yellow bulb fog light bulbs.