Discussion Starter
·
#1
·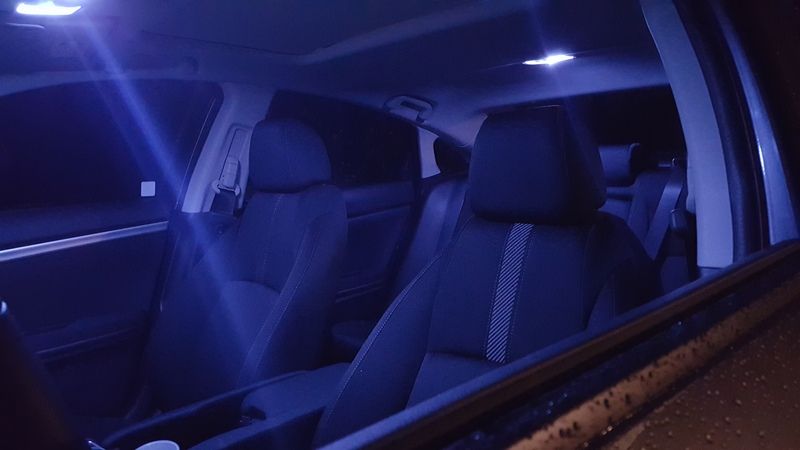 No one really likes the yellowish lights on the interior. This is how I changed mine to white. I had some extra T10 194 size LED bulbs so I figured I'd change the interior. For the interior map lights you'll need 2 and for the dome light you'll need 1. Do this at your own risk please. Be gentle on the interior plastics. I recommend doing this in the day time so you don't have to risk touching a hot bulb and burning your fingers. If the LED bulbs do not work, try flipping them. If you somehow blow a fuse, the fuse to check is #21 under the hood. It will be a red 10Amp fuse. There will be a replacement as well as a fuse puller under the fuse cover.
Due to the limited size that there is under the plastic, I recommend a smaller LED bulb. I used a 5 chip bulb and the light output is very nice.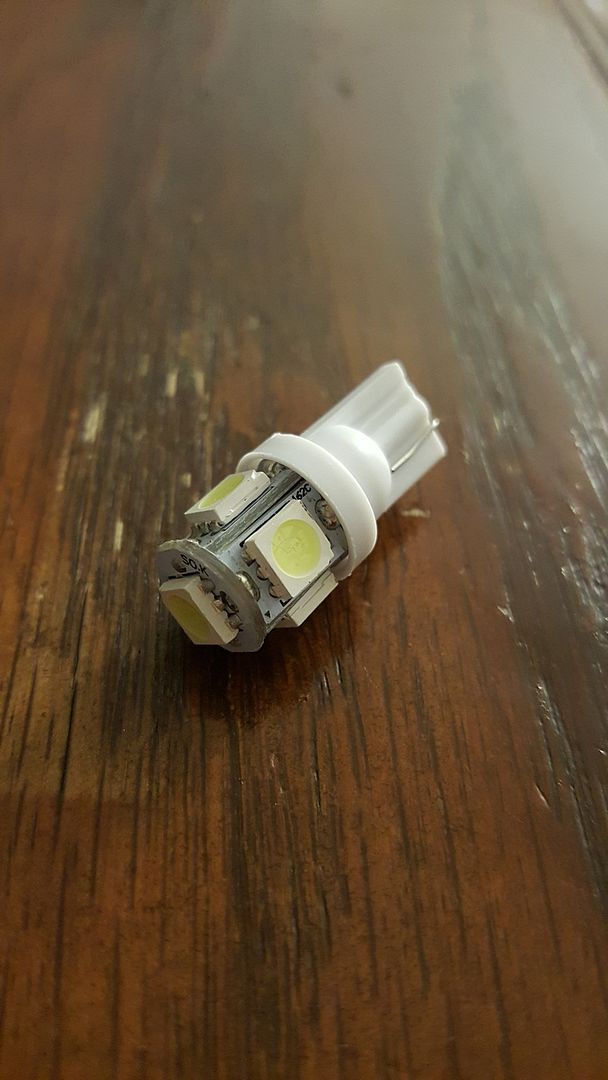 Get yourself some T10 194 size LED bulbs with the color you want. White has that nice crisp luxurious look to it so I choose white, but you can choose any color that you'd like.
You'll need a flat head screwdriver with the flattest end you can find.
For the map lights stick your flat head screwdriver at the areas I have the flat head to and gently pry open each side little by little. You do not want to put too much force and break the plastic.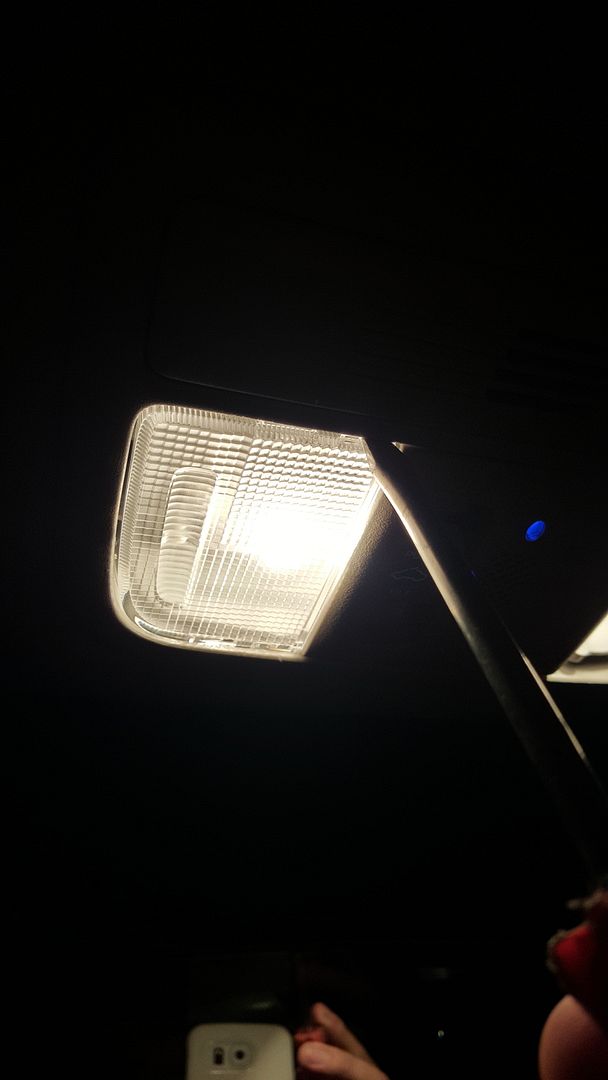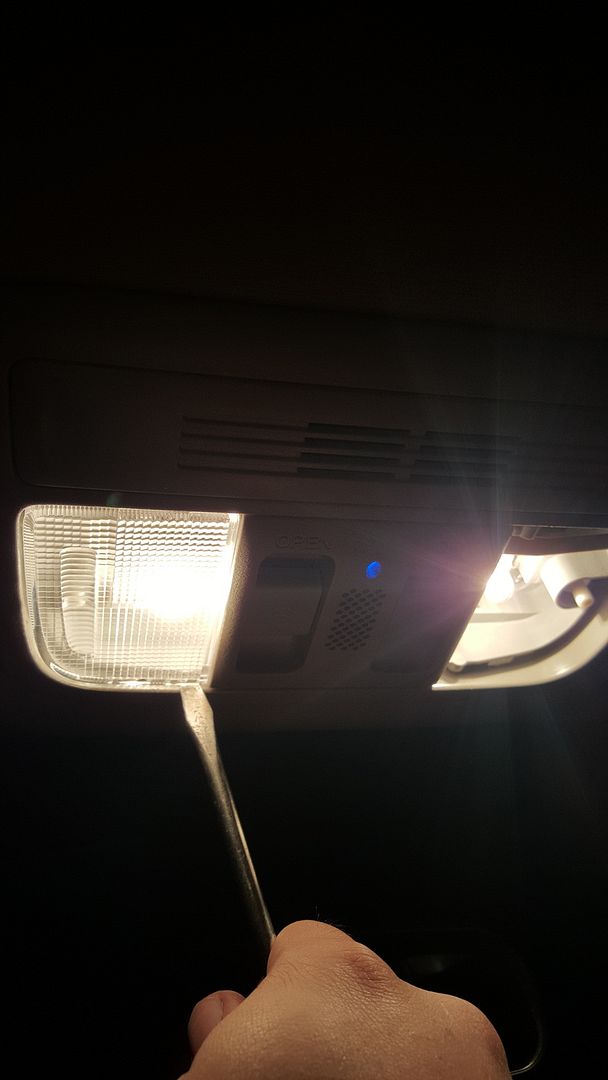 Pull the bulb out and replace with the new led bulb you have. There will be a push pin you can press to see if the light works or not once the cover is off. If the bulb doesn't work, flip the bulb around and try it again. Repeat on other side.
Before: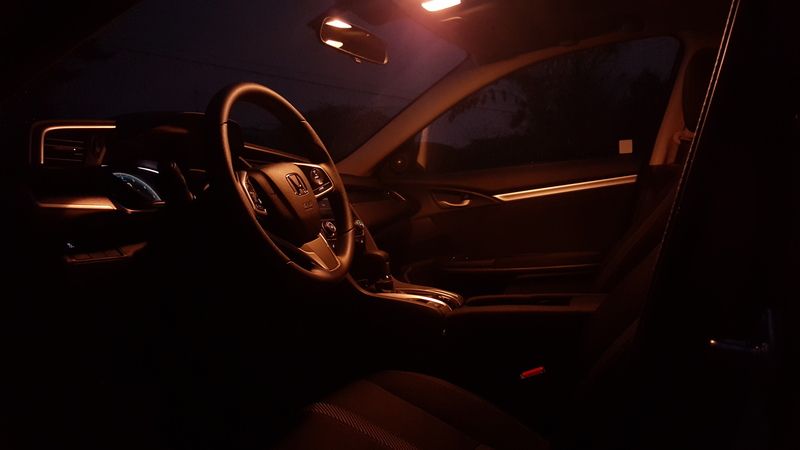 After: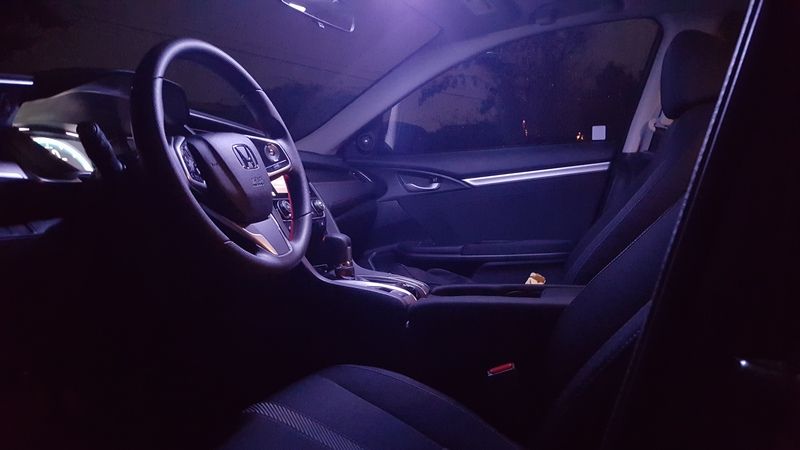 For the rear dome light there are two points you can use your flat head screw driver to pull out. The flat head in the picture is at one of the points and the other point will be on the other side of the switch in the general area as the first. Carefully pull the cover off. The bulb is side ways so you may have to use the flat head to help you push the bulb out. Install the new bulb and replace the cover after checking to see if the bulb works.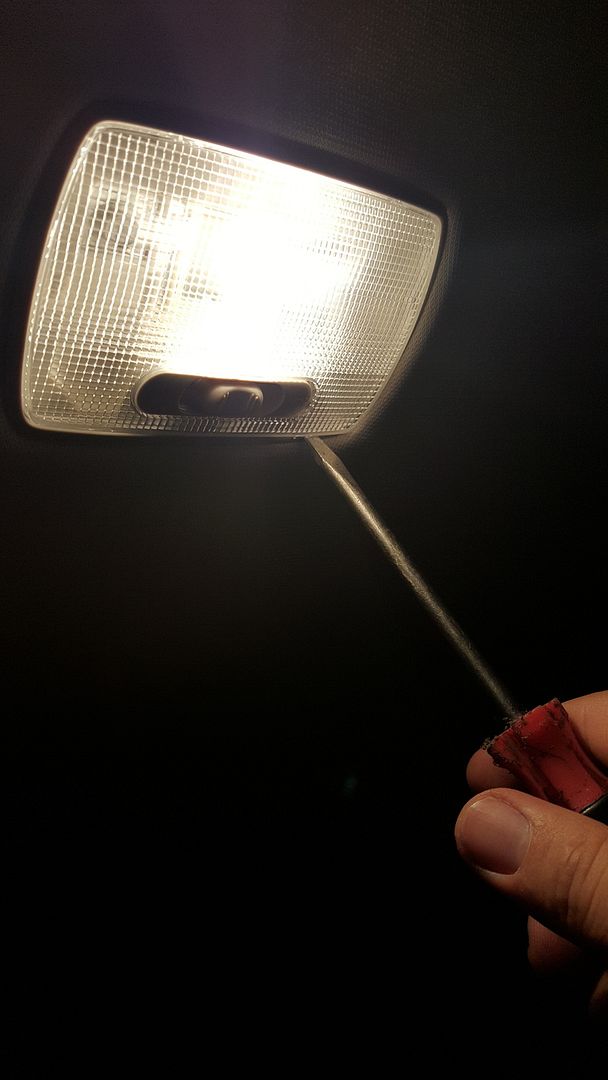 Before: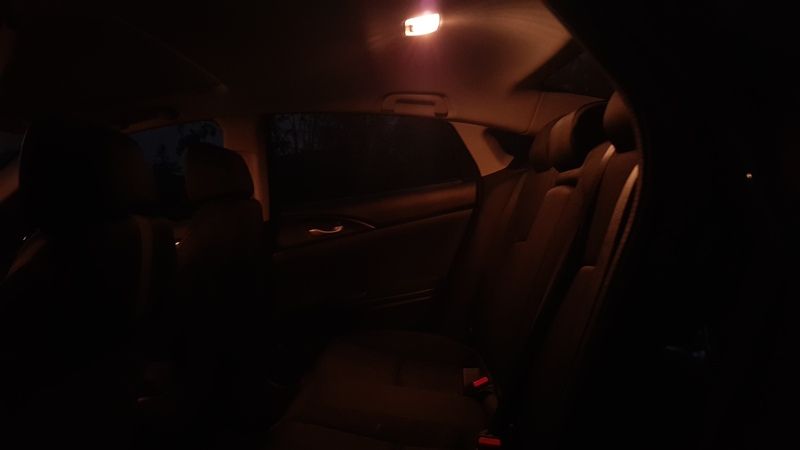 After: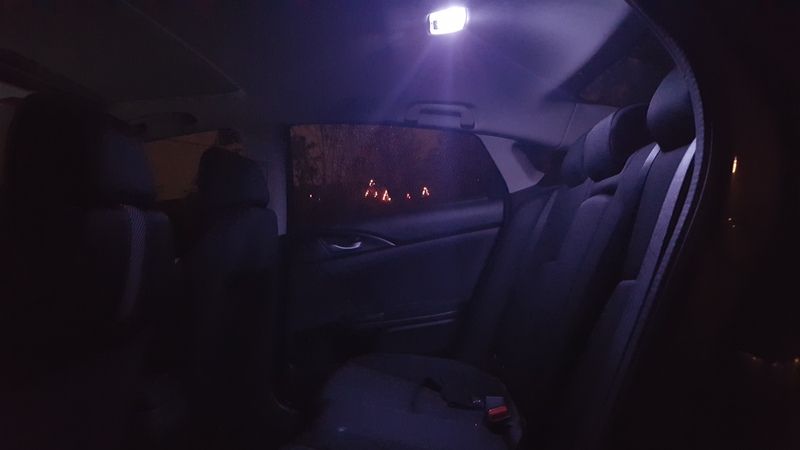 For the trunk light there are two openings where you can put your fingers in and press the bulb cover tabs to help you pull it off. Once the cover is loose pull it off and unclip the harness to make working with the bulb easier. Remove old bulb and replace with new LED bulb. Reinstall in reverse order and don't forget to plug in the harness.
Before: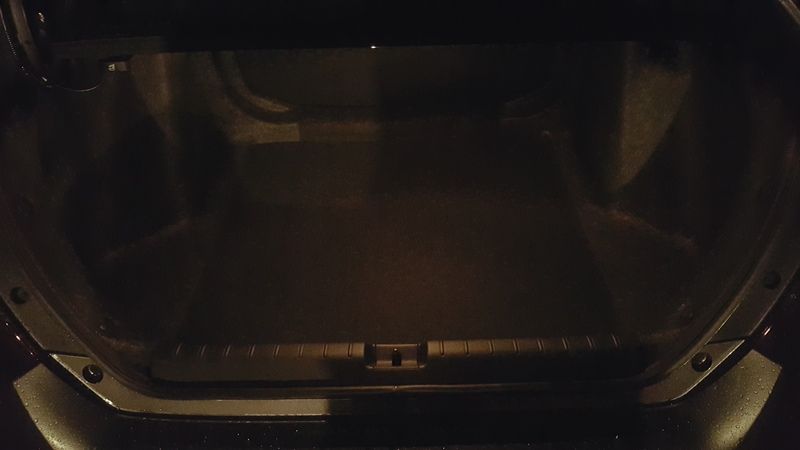 After: