Discussion Starter
·
#1
·
I'm in the process of changing my turn signals to a white color and decided to do a small DIY guide. The reverse lights are pretty bright already so I might just leave those. This guide will be the same for the parking lights and reverse lights as well.
I installed the LED bulbs from my FRS just to see how it'd be and there will be hyperblinking. For my FRS I changed out the signal relay to make the signal work properly without the hyperblinking..I'm not sure what to do with the civic yet so I'm going to just go for Halogen white for now.
Turn Signal bulb : 7440
Remove these two screws holding the tail lights on.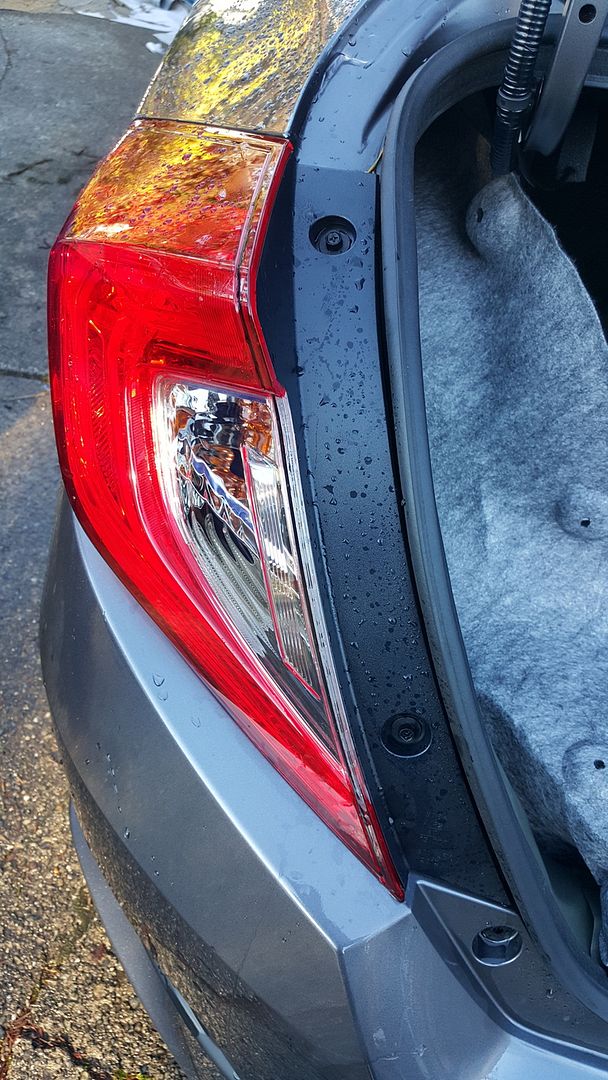 pull the taillight outwards (driver side-to the left. .passenger side-to the right) That should pull the plastic pins out from the body.
Picture of the bulb on (blinking)
Green harness - turn signal
Blue- Reverse lights
Black -tails
View attachment 3351