Discussion Starter
·
#1
·
No matter how carefully you've driven your Honda Civic, sooner or later, you're going to need new tires. Having the right tires is not only important for the health of your ride but also essential for your safety. The safest way to go is to choose the same size as your worn-out tires. This way you will not have any problems with the tire fitment or rubbing.
These tires provide optimal performance, ride comfort, and gas mileage. Sticking with a factory recommended tires means that you will maintain all these driving characteristics of your Honda Civic, and ensure its optimal performance in any driving conditions.
Below you will find a list of the most common replacement tires for Honda Civic.
195 65r15
195/65R15 Tires - CARiD.com
215 55r16
215/55R16 Tires - CARiD.com
215 50 r17
215/50R17 Tires - CARiD.com
215 45r18
215/45R18 Tires - CARiD.com
235 40r18
235/40R18 Tires - CARiD.com
If you don't see the tire size that you run on your vehicle, view the full list of tires available for Honda Civic here:
Honda Civic Tires | All Season, Winter, Off Road, Performance
WHEEL & TIRE SIZE CALCULATOR
Using our visual wheel & tire calculator you can also check other parameters of your tires, such as the sidewall height, width, etc., or view alternative options.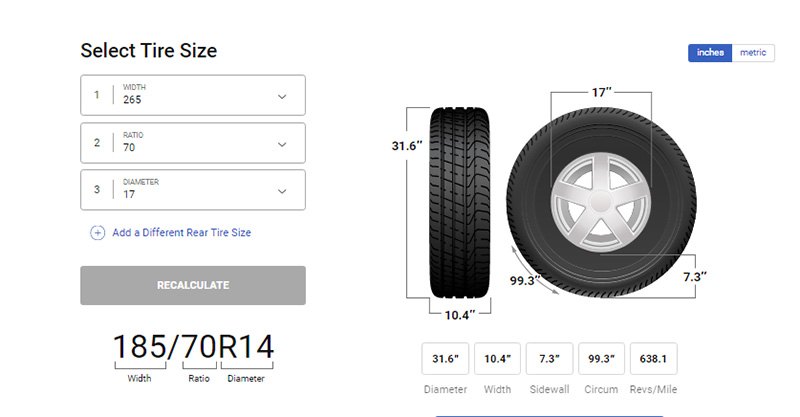 ​